Lemon Laws Are In Place To Protect You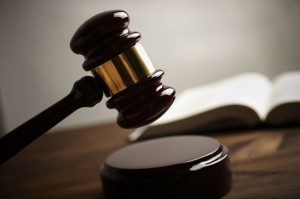 Although the automobile industry has an excellent reputation for producing high quality cars and trucks, on an annual basis about 150 thousand new vehicles enter the market with problems that simply cannot be fixed. To protect the purchasers of such vehicles, every state has enacted their own version of a Lemon Law. If you are one of the unfortunate buyers that get a lemon you need to know what your recourse is; what qualifies as a lemon in your state and how do you get a new car or your money back? Often, the best course of action is to hire seasoned lemon law layers who know the law and how to apply it.
What is a lemon vehicle?
Although the lemon laws tend to be somewhat different from one state to another, in general the vehicle must:
* Have a defect which is considered substantial, the defect must be covered by the new car warranty and it must occur within a certain time frame or number of miles after delivery
* The defect cannot be made right after a "reasonable" number of tries
In the greatest majority of states the lemon laws apply only to new cars that have been purchased or leased.
Getting a refund:
If the new car that you purchased or leased meets all of the criteria laid down in the lemon law statute, you have the right to either get your purchase price refunded or a new car. The process, including the documentation and timing is different across the country, in every state the first thing you or your lemon law lawyers must do is advice the manufacturer of the defect. If, after going through the process, which often is arbitration, you do not get satisfaction; your lawyer can sue the manufacturer.
Fortunately there are lemon law lawyers that can help you get satisfaction in the event the new car you bought or leased turns out to have a substantial defect that cannot be repaired. You are invited to visit website to locate lawyers in your state that focus their practice in this area of law.