What Is Social Security Disability Insurance?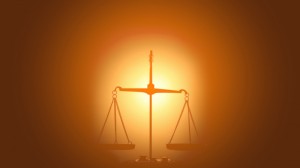 SSDI (Social Security Disability Insurance) is a benefits program administered by the United States federal government, the cash benefits help those who are unable to help themselves because they suffer from a permanent disabling condition. SSDI is financed through FICA (Federal Insurance Contributions Act), anyone that can meet the definition of disability according to Social Security in Missouri and has paid FICA taxes long enough to have sufficient work credits can potentially qualify.
If you are disabled, do you qualify for SSDI?
There are very strict rules and regulations that must be met in order to qualify for SSDI. Firstly, the condition that stops you from performing gainful work must be permanent, in the eyes of Social Security "permanent" is a minimum of 12 months and you must be in a position to earn at least $1000 per month, this is called "substantial gainful activity."
Over and above the foregoing, the applicant must have earned enough work credits to qualify. The normal number of work credits needed to qualify for SSDI is 40; 20 of these credits must have been earned in the 10 year period leading up to the beginning of the disability. When you take these criteria into account it usually means that the applicant must have worked consistently for at least five of the last ten years and paid FICA during this time.
Is representation necessary?
The statistics make for sad reading; at least 60 percent of all initial applications for Social Security in Missouri are denied, at the first stage of appeal, which is reconsideration, the number of denials jumps to 80 percent.
With such poor odds, a seasoned Social Security attorney can help considerably, they know how to deal with the initial application in the most judicious manner and they can be of tremendous help during the complex appeals process.
If you are disabled and plan on filing for Social Security in Missouri you are well advised to seek legal assistance. You are invited to have the Grundy Disability Group provide you with a free evaluation of your case. Visit us at http://grundydisabilitygroup.com for more details.
About Author
AdrianeAdame204@gmail.com