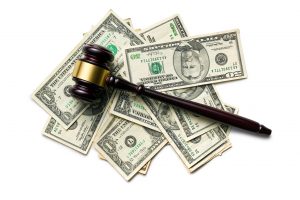 While relaxing on your couch, you receive a call from a friend or family who is in jail. After you find out they're okay, the next thing on your mind is bailing them out. Fortunately, you don't need to leave the comfort of your home to post bail. Instead, you can do it online from your home or while at work. All you need is information, your signature, a credit card, and bail bonds. Here's how to do it step by step.
What You Need to Bail Someone Out of Jail Online
Before posting the bail, you need to ensure you have the following;
Defendant's date of birth
Their full name
Payer's employment information or occupation
An email address
A phone number
Your address
Three references
For you to pay bail online, the defendant must also meet the following credentials:
The judge has allowed that specific defendant to pay their bail online
Surety conditions
The defendant's details are logged in the Department of Corrections
Charges Eligible for Online Bail Bonds
Although online bailing has been introduced, you can't yet post bail online for certain charges. Here are some of the charges you can get an online bail bond for:
Arrest warrants
Battery and assault
Traffic arrests
Domestic violence-related cases
Criminal charges
DUI-related cases
Federal and immigration charges cannot be bailed online.
Payments Methods for Online Bail Bonds
Before bailing someone out of jail, you need to have a secure payment method. There are several generally-accepted methods of payment, including:
PayPal
Debit cards
Venmo
Zelle
Credit cards
Prepaid cards
A Affordabail Bail Bonds in Jefferson Parish understand that sometimes, bailing someone out of jail can be tricky. They can help you figure things out and pay bail online.Get in touch with them for bail bonds in Jefferson Parish.