History Affirms the Service and Sacrifice of Pennsylvania Veterans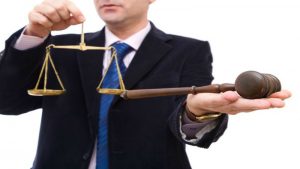 Pennsylvania has produced military veterans since the former colony joined 12 others in declaring their independence more than 200 years ago. Our nation's military veterans deserve the best legal protection for the rights and benefits earned through dedication and personal sacrifice.
More than 840,000 Veterans in Pennsylvania
The U.S. Census shows Pennsylvania residents have more than 840,000 military veterans. Many have families and are dealing with disabilities and other issues arising from years of military service. Healthcare, housing assistance, education, and earned benefits all help the nation's veterans to successfully transition into civilian life.
Unfortunately, many veterans wind up seeing benefits denied or applied only partially. That is when you need veterans' benefits lawyers that Pennsylvania families can rely on for effective and dedicated representation. The many rules, regulations, and laws overseeing the Veterans Administration and its services to former military personnel often are confusing to benefits recipients. That makes it harder for you to uphold your rights as an honorably discharged veteran.
Get Your Fully Earned Veterans Benefits
Jackson & MacNichol has defended the rights of local military veterans and their families for more than 20 years. If you are a veteran and struggling to make ends meet because of benefits issues, veterans' benefits lawyers in Pennsylvania can help. Effective representation tells the VA you are serious, and your rights will be affirmed while ensuring you obtain every veterans' benefit that you earned through your service to the nation.