The Practice of Law as It Relates to Firearms Injury Cases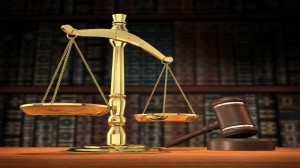 Every year hundreds of people are killed or injured in firearm-related accidents. If a person is injured by a gunshot, they may wonder what legal options they have. Depending on the circumstances of the case, a victim may be able to sue the seller, manufacturer, distributor, purchaser or owner of a firearm under the theories of negligence or product liability.
The Theory of Recovery
When examining the circumstances of a gun-related injury, the first question a victim may ask is how it happened. If the weapon was defective, a victim may have a product liability suit. However, if the gun was not defective, the person may have to sue on the grounds of negligence.
Defect Cases Involving Firearms
Products can be defective in three ways: inadequate warnings, manufacturing defects, and design flaws.
      *     If a gun doesn't come with adequate warning of predictable risks, it's said to be defective.
      *    If the firearm is made with a flaw, but with good marketing and design, there's a manufacturing defect.
      *    If the gun is designed in a way where injury can be foreseen, and if the risk could be mitigated through alternative design, the product has a design flaw.
When examining alternative designs, courts look at the expense associated with the design, whether the alternate choice would have reduced risk to owners, and whether the choice in design made the product unsafe at the time of manufacture.
Firearm Negligence Cases
If an injury or a death occurred through usage of a weapon that wasn't found to be defective, recovery may be possible under the negligence theory. To bring a negligence claim, the injured party has to prove that the defendant owed them a duty of care, that the person breached that duty, and that the breach caused their injuries.
Firearm-related injuries are rising in frequency, and the number of firearm laws is increasing. The practice of law governing recovery in these cases is complex; but if a victim is injured by a defective firearm, they may be able to recover under product liability laws. Those injured by non-defective guns may recover under the negligence theory. A product liability lawyer can examine a case's facts, and consider the practice of law to determine whether the victim's injuries were due to negligence, defect or both.
Follow us on Twitter for our latest updates!