Personal Injury And General Damages in Illinois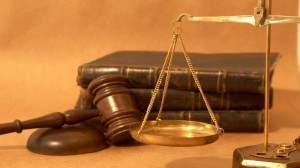 Life is full of surprises. Some of them are pleasant; some are not. If you slip and fall or are in a car accident, you may suffer emotionally, physically and financially. This is the time for you to call a personal injury attorney. In Rockton, Illinois, several reputable firms, including Fisk & Monteleone Ltd., are there to help you receive the compensation you deserve for an injury for which you were not at fault for.
The Two Types of Compensatory Damages
Under tort law, if you suffer from a personal injury, you are entitled to seek compensatory damages. These fall into two categories. These are:
General
Special
A personal injury attorney will take the time to explain to you each type. He will tell you that special damages are those such as loss of wages, medical bills and similar items. He or she will also explain general damages. While it is easy to understand and calculate the compensatory costs of special damages, it is not so easy to compute the cost of general damages.
General Damages
No matter how you approach it, general damages are the most difficult to attach a monetary figure to. These are known as the intangible losses. They involve items and potentials you cannot simply reach out and touch. As such, they are not easy to quantify.
Your personal injury attorney can easily demonstrate this impalpability by providing you a simple list. On it will be the following:
Pain: Includes both past and future
Loss of consortium: This means you can no longer have or sustain a "normal" relationship with your spouse or partner
Mental suffering or anguish
Physical suffering: Both past and future
Scarring
Permanent disabilities
Restriction of your quality of life
It is very important for you to understand the basics surrounding damages and the need to consider carefully your options. You may want to simply ask for special damages. You may also decide, on your lawyer's advice, to make a claim for general damages as well. Each case is different and requires personal assessment and direct consultation with a personal injury attorney.
What Your Personal Injury Attorney Knows
Before you decide to take an action, do make sure you know all the facts and potential outcomes. In Rockton IL, you lawyer knows whether you should sue for both types of damages. He or she is well aware of the need to reduce the speculated amount to a "sum certain" before you file the case. The lawyers, at firms such as Fisk & Monteleone Ltd., also know all about comparative fault.
When it comes to personal injury, the lawyer you hire needs to understand all aspects of Illinois law. He or she must be determined and tenacious. In the end, your future may reside on finding a personal injury attorney who is more than willing to go to battle to protect your right to ask for compensation.