Navigating the California Mechanics Lien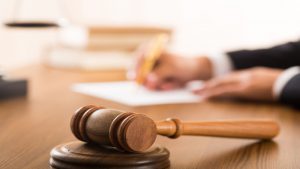 The California Mechanics Lien law is one that protects those who work on a property when it comes to getting the money they are entitled to. If you are a contractor, a subcontractor, materials provider, or a laborer of some kind, and you find yourself not being paid, you have the right to take a "hold" against the owner of the property where you worked. In California, it is the law, that you get paid what you are deserving off for services rendered. If you find yourself in this situation, then it is time to reach out for a lawyer who will help you get the money you are owed, as well as appear with you if the time comes to appear in front of a judge for a settlement.
Both Sides of the Coin
Of course, as in all situations, there are two sides of every story. Whether you are the contractors and workers involved in a California Mechanics Lien situation, or the property owner who has been accused of wrongful doing, then seeking legal representation is your first step in moving forward. If you feel you have been wrongfully accused of non-payment, then it is best to have a legal team who understands your rights and will help you defend yourself against prosecution. If you are a member of the working force who feel they have not received what they were originally quoted, then finding an attorney to help you fight for your money is imperative. These situations are best settled with proper legal counsel who knows their way around a courtroom.
The Attorney for You
No matter which side of the coin your find yourself on, the team at Salek Law Firm is there to help you navigate the ins and outs of any California Mechanics Lien. Contact them today!