Getting Important Landlord Tenant Advice For Renters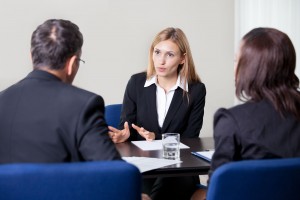 People entering into rental agreements are often in need of Landlord Tenant Advice. Without the right advice, it's possible for tenants to be taken advantage of. It's best to start the landlord/tenant relationship out correctly. This means that people have to be adequately prepared when they arrange meetings with prospective landlords. An individual should have money for rent, deposit, and any application fees on hand. In some cases, it's possible to secure a rental the same day that a meeting with a landlord happens. Employer information and references should also be brought to the initial meeting.
Perhaps the best piece of Landlord Tenant Advice that Robert S. Cutrona Esq. or any other qualified lawyer will give a person is advice concerning the lease agreement. The document has to be carefully read before anything is signed. If people would thoroughly read rental agreements, a lot of problems would be avoided. Some tenants find certain provisions unacceptable. They then want to get out of their leases. The problem is that the provisions were in the rental agreement when it was signed. Tenants then end up stuck in leases that they don't want to stay in. Tenants can be sued in court for existing a lease prematurely.
When the lease is reviewed, there isn't anything wrong with trying to negotiate certain provisions. However, it's important to get everything in writing. It's not uncommon for landlords to verbally agree to change something. They know that the verbal agreement is usually enough to get most people to sign on the dotted line and hand over their money. Even after the lease is signed, it's important to keep records in writing. Requests for repairs should be made in writing so that accurate records of requests and actual repair dates are on hand. This can help with any disputes that might end up in court.
At the end of the day, tenants have to know their rights. They shouldn't feel bullied into giving up any of their rights. When a person feels mistreated by a landlord, seeking out legal assistance is the best course of action. A lawyer who knows the law can advocate for a tenant who isn't getting what is being paid for.