Frequently Asked Questions That Auto Accident Attorneys In Lacey, WA Can Answer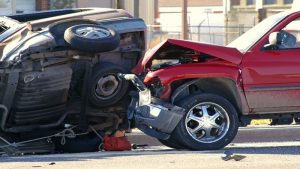 In Washington, auto accident victims retain the legal right to file a legal claim against the at-fault driver. Since it is a fault state, there aren't any limitations on lawsuits filed for auto-related personal injuries. Auto Accident Attorneys in Lacey WA provide answers to frequently asked questions about the proceedings.
What are the Minimum Requirements for Auto Insurance?
The state of Washington requires all drivers to have at least auto liability insurance coverage. The minimum coverage amount should be $25,000 when one party is injured or dies in an accident. The maximum required for auto liability is $50,000 for the entire accident. The auto liability policy must provide at least $10,000 for all property damage sustained in the accident.
Can the Victim File a Claim Directly Through the At-Fault Driver's Insurance Carrier?
Yes, any accident victim that has an accident report that shows that the policyholder was at fault can contact the insurance provider to file a claim. However, if the carrier denies the claim, the victim won't receive compensation through the policy. Additionally, if the compensation requirements exceed the maximum coverage level, the victim isn't compensated fully. A lawsuit is needed for excessive medical and property damage costs.
What Does the Insurer Need from the Victim?
The insurer will need at least three estimates from auto repair shops to repair the damage to the victim's automobile. All invoices from the victim's doctors should be presented to show the total cost of their medical expenses. If the claim is approved, the insurance carrier provides a check to the victim for their auto repairs. The carrier may send a payment to the doctor or doctors that provided medical care directly.
Should the Victim Discuss Their Legal Claim with the Insurance Provider?
No, the victim should discuss their legal claim with their attorney only. The attorney can negotiate settlement offers with the insurance provider on the victim's behalf.
In Washington, auto accident lawsuits could assist victims when their expenses exceed standard liability coverage. The opportunities enable the victims to seek funds for existing and ongoing medical treatment requirements. Victims who need further assistance can contact Auto Accident Attorneys in Lacey WA directly or Meet Putnam Lieb Potvin Attorneys right now.