Divorce Attorneys in Cass County, Social Media, and Divorce Cases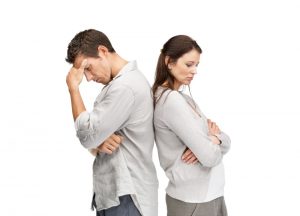 Social media is making life both easier and harder for divorce attorneys in Cass County. If an attorney has a client who makes mistakes with social media, the case is obviously going to be harder. On the other hand, if it's the other attorney's client who is making the mistakes, it's going to make the case easier. Social media is not only causing divorces, it's also affecting the outcome of divorces. Attorneys need to educate their clients on how to handle social media during divorce proceedings. Without help, people might make costly mistakes.
Divorce attorneys in Cass County know that their clients might be tempted to badmouth their spouses online. It's not uncommon for a person to be angry when going through a divorce. However, it's important that people don't allow temptation to get the best of them. Posting things on social media that aren't true could end in a libel suit being filed. Even if things that are posted aren't lies, they can hurt a parent's chances with a custody case. What if a child finds the bad comments online? Is it really worth hurting the child's feelings just to get back at a spouse? Comments posted out of anger can really come back to haunt a person.
Kelly, Symonds & Reed, LLC and other divorce attorneys in Cass County also know that some people will actually hack into the accounts of spouses. Most people aren't as tech savvy as they think, and leave trails that can eventually get them in trouble with the law. If a person feels a legitimate need to access the emails and/or social media accounts of a spouse, using a divorce attorney to get a court order is the only acceptable way. At the same time, there isn't anything stopping a person from monitoring a person's public statements on social media.
Court orders can be filed for a number of reasons. This is why people shouldn't think they have private communications if a spouse knows their email address and social media pages. Even browsing from home isn't safe if a spouse knows the internet service provider being used. All of this information can be introduced into a case via court order. People going through divorce should assume that all communications will be introduced as evidence. Even though the chance is small, it's best to play it safe. Visit here to learn more.