Benefits to Hiring a Personal Injury Attorney in Whidbey Island WA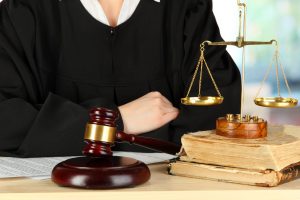 Since you are not an attorney or a judge and trusting the insurance company probably is not in your best interest when it comes to this, how to you know how much your claim is worth? Most people either overestimate or underestimate a dollar amount. Getting the very best settlement possible is more than putting numbers into some mysterious formula. It takes understanding every individual facet of your case and injury. Hiring personal injury attorneys in Whidbey Island WA area will increase your chances at a great settlement by letting them leverage their knowledge and experience on your behalf.
A True Understanding of the Legal Process
Everyday individuals generally do not have an understanding of how to fill out the proper forms needed to file a claim or the time limitations surrounding claims much less how to defend themselves in a courtroom setting against an experienced attorney defending an insurance company. Goliath will certainly win in that instance. You could have a rock solid unbeatable case and the insurance company could win just because of a technicality. How would you feel knowing that you lost the money that would get your life back on track because you did not understand the law? That would not happen if you were represented by a personal injury attorney.
They are Motivated to Win
Most of them take their cases on a contingency basis, which means they do not get paid until you get paid. So you have an attorney with experience working for your interests who not only wants you to get the best settlement possible, when you think about, they need you to. That is definitely a winning situation for you! The attorneys at Allen Law Firm will offer you a free case evaluation and if they think you have a valid claim, will do everything in their power to get you the highest settlement possible.
Follow us on Facebook.