The Revised Wisconsin Lemon Law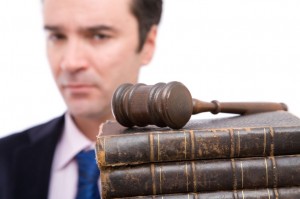 On March 1st 2014 the Wisconsin Lemon law saw a number of changes. Prior to that date a vehicle covered by the law was not subject to a deadline for the filing of a lemon law claim although in the majority of cases the court settled on six years from the date you took possession of the vehicle. As of 2014 there is only a three year window of opportunity to file a lemon law claim, the same delivery clause is in effect.
Prior to and after March 1st 2014 to meet the Wisconsin Lemon Law criteria the defects of the covered vehicle must have a serious impact on the use of the vehicle, the value of it as well as the safety aspects and the vehicle must be covered by a warranty. The law does not cover any defects which can be traced to consumer abuse, neglect or unauthorized modification. A lemon is defined as a vehicle which is one year old maximum and under warranty, has a defect that cannot be fixed in four attempts or has a defect that prevents 30 days of non consecutive use.
In Wisconsin vehicles that have a GWR of 10,000 lbs are treated differently and it is suggested that the owner of a vehicle in this category contact an attorney before becoming involved in any negotiated settlement with the manufacturer as benefits can be lost.
The lemon law in Wisconsin covers any new car, truck, motorcycle or motor home which has been purchased or leased to a Wisconsin resident unless the vehicle in question was purchased out of state, through the internet or delivered out of state.
What to do when your vehicle needs repair:
If your vehicle has never been recalled then every time you take it for repairs there are specific steps that must be taken.
* A repair order must be prepared
*A motor vehicle lemon law claim form must be signed by the dealer doing the repair
*Keep all documents safe, this includes the purchase contract, warranties and repair orders, without documentation it will be hard to prove your vehicle is a lemon.
In the event your vehicle meets the test and is a lemon you can ask the manufacturer or dealer to either refund the price of the vehicle including any collateral costs or replace the vehicle. If the manufacturer has a certified arbitration program you must use it before you can hire an attorney and sue.
To find more information click  website.