Rockford Criminal Defense Attorneys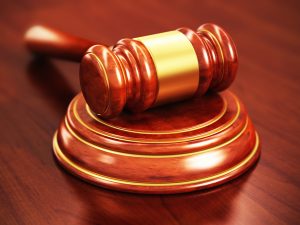 The Crosby Law Firm has deep and established roots in Winnebago County. A criminal defense attorney Rockford IL from our law firm stands fully prepared to defend just about any criminal prosecution. The charges that our clients face range from assault, battery, burglary, domestic violence, DUI, theft, robbery, drug crimes, sex crimes and homicide.
Build an Effective Defense
Given our vast experience, we understand the strategies and tactics that prosecutors employ from the investigation stage through a trial of these types of cases. By having the benefit of being able to anticipate the prosecution's version of the facts along with its arguments, we're able to carefully and thoroughly build effective defenses for our clients.
Exhaust Your Options
Even if it's for a misdemeanor, a criminal conviction can affect your freedom along with employment, educational and housing opportunities. One single conviction can even affect child custody or visitation. That's why it's critical to retain a respected and seasoned criminal defense lawyer. Being experienced and aggressive criminal defense lawyers, our objective is to minimize any consequences that being charged with a crime can have on your life. Our strategy is to utilize every available legal avenue to ensure that your rights are protected. Police and prosecutors aren't going to do that for you.
Don't Wait
If you've been charged in a criminal case anywhere in Winnebago County, you're going to need an effective criminal defense attorney in Rockford IL right now who you can trust. If you wait to retain an attorney, you're failing in your own defense. You could lose critical opportunities like asking for a different judge, filing motions or preserving important evidence.
Don't give police a statement or a confession. They'll only use it against you in the future. Contact the Crosby Law firm in Rockford right away after any arrest. Like us on our facebook page.