Establishing a Wrongful Termination Claim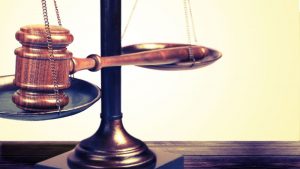 If you believe that you were wrongfully terminated from your job, and you are looking to file a claim, you can find more information about why you were wrongfully terminated, and how you can start a legal case against your employer.
Whether you were fired or laid off, you are likely to have grounds for one of these claims. Below, you will find a list of reasons for wrongful termination that can help you understand whether or not you have enough evidence to start a case of your own.
What Counts as Wrongful Termination
What makes a termination wrongful? What is the difference between a wrongful termination and a justified termination? Sometimes it can be difficult to tell why you were laid off, and whether or not there were inappropriate reasons behind it. Here is a list of grounds for wrongful termination:
You were fired in violation of the anti-discrimination laws established both by the federal and state governments
You were fired in violation of written and oral agreements between employee and employer
You were fired in violation of federal labor laws
You were fired in violation of collective bargaining laws
You were fired as a type of sexual harassment
You were fired as retaliation after you filed a complaint against the employer
There are some obvious penalties for many of these violations, and they make very reasonable grounds for establishing a wrongful termination case. Depending on the specifics of your case, you may be able to file a lawsuit and have your employer pay punitive damages to you, the terminated employee. Some cases involve multiple wrongdoers, in which case damages will be split.
What to Do After Being Fired
After you have been fired, and you are starting to wonder whether or not you were fired wrongfully, there are several steps you can take to help garner proof in your case against your employer. Here are some tips to get you started:
Don't act negatively towards your employer
Request a severance package
Ask about the reasons for your termination
Confirm everything about your termination in writing
Return company property and follow all procedures to the best of your ability
Hire a wrongful termination lawyer
Our Oakland wrongful termination attorney at the office of Bracamontes & Vlasak can get you started establishing a valid case. The most important thing to keep in mind is that you should not be intimidated by your employer, and as long as you follow all procedures and get as much information in writing as possible, you can start to request punitive damages from the one who wrongfully terminated you.