Can VA Disability Appeal Lawyers Help?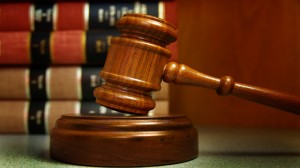 According to statistics published by Veterans Affairs, VA disability appeal lawyers can significantly increase their clients winning benefits on appeal. The percentages are quite staggering; according the Board of Veterans Appeal, those that "went it alone" were denied close to 40 percent of the time whereas those that hired appeal lawyers were only denied 18 percent of the time.
It must be understood that no two situations are alike; however, seasoned VA disability appeal lawyers can help.
Knowledge of the legal and regulatory complexities:
* When claims are being reviewed by Veterans Affairs, the decision to approve or deny the claim is subject to a host of complex rules and regulations, so much so that even the VA periodically has a problem trying to apply them. The VA readily admits that they make errors, they claim the error rate is 14 percent, an independent watchdog group claims the error rate is far higher.
* All lawyers that practice VA disability law must be accredited by Veterans Affairs, to keep their accreditation these lawyers are obliged to stay current with the laws, rules and regulations that govern the VA.
Develop a strong case:
* Lawyers are very good at taking every shred of evidence and using it effectively to build a strong case. If your initial application is denied and the claim is that there was insufficient evidence or no evidence at all to support your contention, a skilled lawyer can help in proving that your disability or disease is directly connected to your military service.
* Even if the records that are available are insufficient to prove your case, VA disability appeal lawyers have other ways to demonstrate the real facts. Statements from witnesses in the field and expert medical opinions can go a long way in proving that your condition is military related.
The VA often deal with generalities, this is not the case with lawyers. Through dedicated attention to your case a lawyer can help you get the benefits you truly deserve.
VA disability appeal lawyers can make the difference between you getting your rightful benefits and not. If you have been denied your VA disability benefits you are invited to contact Jackson & MacNichol, Attorneys at Law.