When Should You Use an SSDI Lawyer in Washington DC?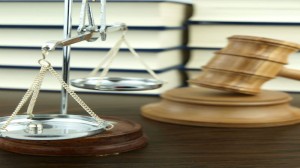 For millions of Americans, Social Security is a necessary program to ensure their quality of life. Whether you are a retiree or a disabled citizen, the Social Security Administration works to provide you with financial benefits so you can maintain a level of living commensurate with your needs. For many people, Social Security is their only source of income, which only helps to underscore the importance of this program. Unfortunately, however, due to the high number of applicants, especially with the influx of retiring "baby boomers", means that a large portion of claims require extensive paperwork and can be very time-consuming. In many cases, the claim is flat-out denied when initially filed.
If you are suffering from a disability or have recently retired, or are about to retire, the last thing you want to do is spend countless hours poring over paperwork and applications to ensure your claim is accepted. Even though social security is every American citizen's right (hence having a social security card), it doesn't mean that every application is approved. This is where social security lawyers come in.
For some of you, the idea of having to hire a lawyer to prepare your claim seems unnecessary, perhaps even detrimental to your case. Because those who are applying for social security need every cent, it would seem counterproductive to hire an attorney to fill out your applications for you. However, the argument can be made that the value of using a lawyer far outweighs the cost. Legally speaking, a social security lawyer can only take up to $6000 of your total claim, or for smaller cases, no more than 25% of the sum. Additionally, they can only require a fee from you if your case is approved. Ultimately, the costs of using an attorney are relatively small in these cases, but the results are far more valuable.
In Washington D.C., the average percentage of cases that are approved are higher than the national average (37.7% vs. 31.9%). However, this doesn't mean that a lawyer isn't a good idea. Social security lawyers specialize in filing claims and getting them approved, so the likelihood of your application being accepted the first time is much higher when you have a professional preparing your documents. Lawyers also know what's needed for your individual case meaning that they can save you hours of unnecessary preparation.
If you do decide to file a claim by yourself and it's denied, then it can be crucial to seek the assistance of an attorney. Most appeals have to occur within 60 days of the denial, and a lawyer can help determine what you were missing the first time, or how to better prepare your application to avoid rejection again. When appealing a claim in D.C, there are two different levels you may have to go through, the first is a reconsideration review, then an appeal hearing. The average length of time for an appeal proceedings is up to 372 days. If you're disabled and need benefits immediately, this is unacceptable.
Ultimately, if you are in need of filing for social security, the peace of mind that comes from finding and using legal services far outweighs any financial savings of trying to do this process yourself. No one should be denied their quality of life because of a mistake in the filing procedure. Let a lawyer prepare your documents and assist you in the best way possible, so you can start receiving your benefits sooner and for longer. In many cases even, a lawyer can increase the amount paid. Ask yourself, is it worth the risk?