The Benefits of Consulting with a Veteran's Benefits Attorney in Texas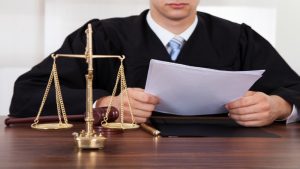 Once you leave the service, your health problems may just be starting. It is often not until you try to settle back into civilian life that you realize something may not be right. If you are having trouble making the transition back to civilian life due to service-related issues, talking with a veterans benefits attorney in Texas can help.

Common Service Related Issues


Your service to the country does not go unnoticed, however, the damage that can go along with it may. There are a variety of service-related issues that can cause and are covered as part of your veteran's benefits.

If you are experiencing post-traumatic stress disorder, traumatic brain injury or other psychiatric or personality disorders, or physical injuries, such as loss of limbs, injury to the eyes, tinnitus or other hearing issues, or health concerns due to exposure to agent orange or radiation, there are options available. Consulting with a veterans benefits attorney in Texas can help expedite your claim and improve the odds that it is approved on the initial filing.

An attorney that specializes in these types of services has experience filing VA disability claims. They understand what type of documentation is required and how to best prove your qualification for disability. Working with experienced veterans benefits attorney, such as the ones at Jackson & MacNichol Law Offices, help ensure you get the compensation you are entitled to. Contact them today to discuss your conditions, learn what steps you should take to move forward on your claim, and discuss what you can expect during the claim examination process.